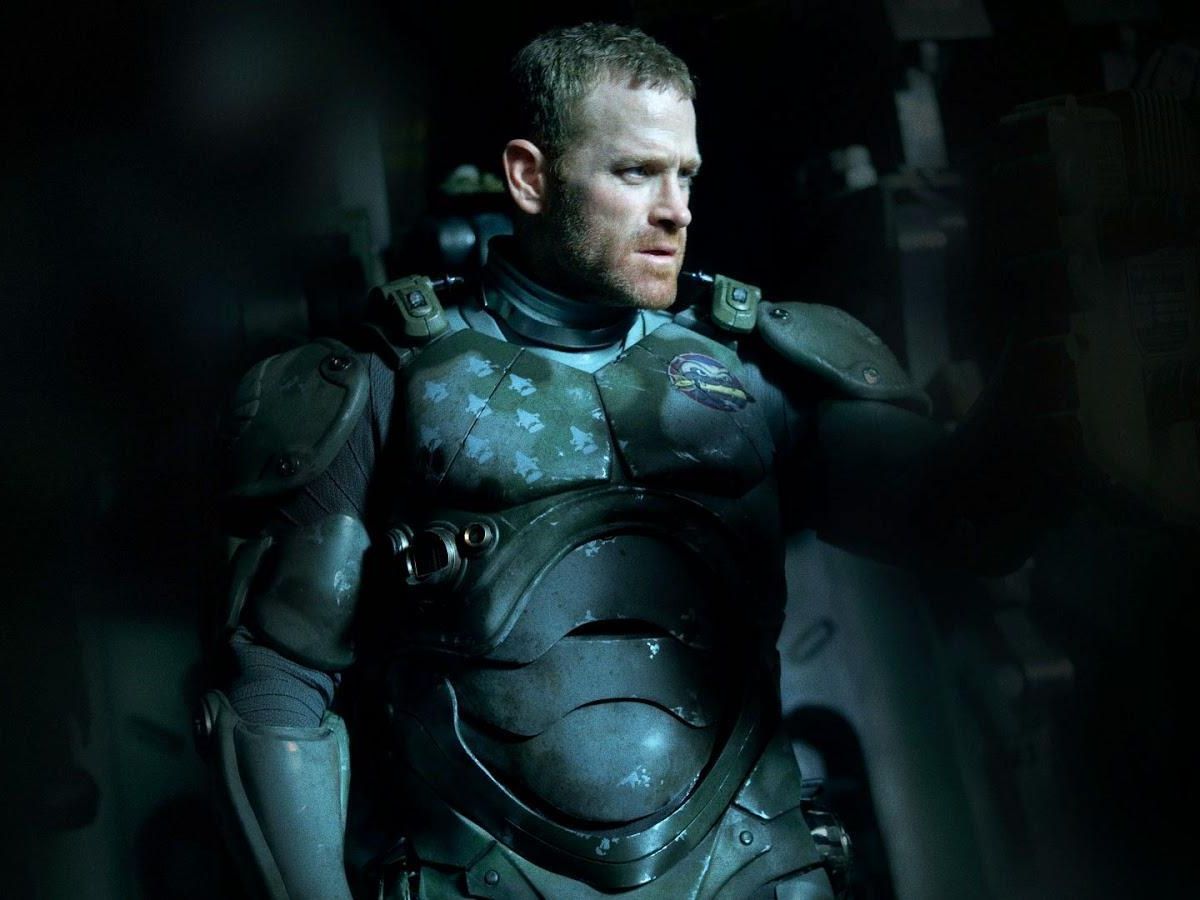 Spectral falls under the categories of science fiction, action-adventure, supernatural horror, fantasy, and thriller. This military science fiction war film came from the writer and director Nic Mathieu. It also had Ian Fried and George Nolfi as co-writers. The film had a worldwide release on Netflix on the 9th of December 2016.
On the 1st of February the very next year, Netflix had a release of its prequel graphic novel. It was titled Spectral: Ghosts of War. Later, this novel was available on ComiXology in a digital format. Spectral stars James Badge Dale, Emily Mortimer, Clayne Crawford, Max Martini, and Bruce Greenwood.
Production
The announcement of this film came from Universal Pictures and Legendary Pictures during the summer of 2014. Director Nic Mathieu, who had experience in directing commercials was to make his feature film debut with Spectral. The film centers on a special operations team, which is dispatched to fight supernatural beings.
So, this can be described as a Black Hawk Down with supernatural elements. The original script came from Ian Fried and was re-written by Mathieu, John Gatins, Jamie Moss, and George Nolfi. Mathieu and Fried got the story credit for this film.
Shooting of the film
Shooting began on the 28th of August 2014 following the principal photography, which started on the 7th of August. The film's shooting happened in various streets and buildings of Budapest. For having an authentic and gritty atmosphere, practical effects and locations were used. This included the Buda Castle. It was useful as a location for the landing zone scene. Another location was Gellert Hill.
Filming of Spectral was completed in August 2015. Weta Digital did the visual effects for this film. Peter Jackson's Weta Workshop was instrumental in creating the futuristic weapons. The film was to have an August 2016 release, but the rights were transferred to Netflix. As a result, it was released on the 9th of December 2016.
Responses from critics
Universal Pictures was to distribute the film with 12th of August 2016 as the release date. In June that year, the film got pulled from the schedule. Its distribution rights were then acquired by Netflix. Tasha Robinson mentioned that Netflix wanted to benefit from this large scale thriller.
She also went on to say that this was quite understandable. According to her, Spectral felt like a film that was much smaller. She was of the opinion that it looked like something that was intended for casual streaming.
Concluding thoughts
The casting of this film is perfect. Actors such as Max Martini and James Badge Dale look great in their respective roles. It seems the first-time director truly came up with a fantastic film. The movie's characters do their part well rather than running around, doing stupid things.
Clayne Crawford and Bruce Greenwood also utilize their talents well in the film. You'll certainly want more from the characters of these brilliant actors. The role of Emily Mortimer in this film is that of a government stooge. This is certainly not in a way that makes her look evil or bad.
On the contrary, she just appears to be looking for an answer that doesn't exist. Overall, every actor in the film lives up to the challenge. Spectral also has some fabulous special effects and action that keeps you glued to the screen.