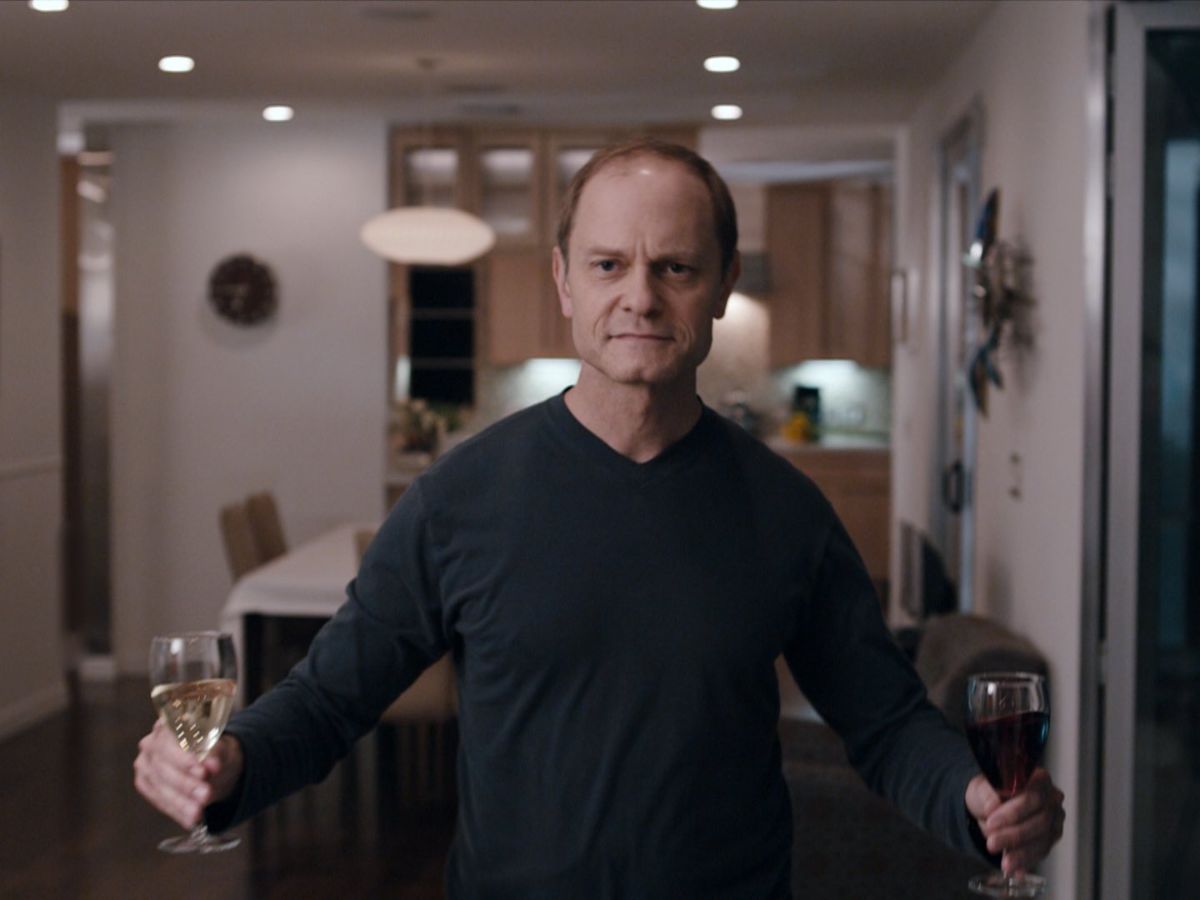 Starring David Hyde Pierce and Clayne Crawford, The Perfect Host came out in the year 2010. It's the remake of a short film called The Host. The director of the movie is Nicholas Tomnay. He was also the director of the short film on which The Perfect Host is based.
The shooting of this black comedy and psychological thriller took place in Los Angeles over a period of seventeen days. When the film was released, it had mixed reviews from the critics.
About Clayne Crawford's role in the film
In the movie, Clayne Crawford is a criminal called John Taylor. He is having a bad day after robbing a bank and badly injuring his foot. What's even worse is the fact that the cops have identified him. This doesn't end here! His wallet has been stolen and he had to let go of his wheels.
There doesn't seem to be a way out for him. He badly needs a place to put together his resources and where they won't find him. So, he lands up in a good neighborhood and tries to enter a house. In order to do so, he portrays himself as a victim of mugging.
The plot
John Taylor, a fugitive, is on the run with a wounded foot after committing a crime. Apparently, he has robbed a bank according to the news reports and flashbacks. In order to get himself a disinfectant, he enters a convenient store. Now, he finds out that someone else is robbing the store. He tries to overpower the robber, but she manages to flee with his wallet.
The camera in the store identifies Taylor and his car. For this reason, he abandons the car quickly and moves towards an expensive neighborhood with his injured foot. He narrates a sob story to Warwick Wilson in order to gain entry into his house. Wilson is preparing a dinner party when all of this happens.
While talking with Wilson and drinking red wine, Taylor tries to plan his next move. He also needs to be careful so that his lies won't be exposed. The radio news makes an announcement about John Taylor. An angry Taylor silences Wilson and reveals his identity to him. He forces Wilson to call his guests and cancel the party.
Taylor falls over all of a sudden, realizing that he has been drugged. Wilson is not the guy he seems to be. When he comes to his senses, Taylor finds himself tied to a chair. The party is in full swing, but the guests are simply a figment of Wilson's imagination. He takes John's Polaroid and a scrapbook of his past dinner parties reveals something strange.
Each of them has a murder victim and a timeline of what he's going to do with Taylor. As the night progresses, Wilson drugs him further. Taylor soon learns about the weird lifestyle of Wilson. Taylor is free after he wins the challenge of chess that Wilson had for him. Before leaving, Taylor tries to kill Wilson, but the injuries get the better of him. He wakes up outside, discovering his fake injuries.
Taylor locates Simone, the bank teller, and takes away her money and switch car. Wilson stops him from leaving, blackmailing him for the tape that captured his robbery. This leaves him only with a couple of thousand. Later, when a detective confronts Wilson, he invites the officer to a dinner party.